At Louvart Atelier we organize a variety of project-based sewing workshops.
You want to learn something specific or are interested in teaching a workshop yourself? Get in contact! We have the space for your ideas!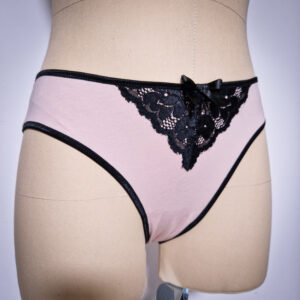 In this 3-hour workshop you sew the Bonnie panty by Eclipse Lingerie Studio (#culottebonnie). This workshop is beginner-friendly, no prior sewing knowledge is necessary!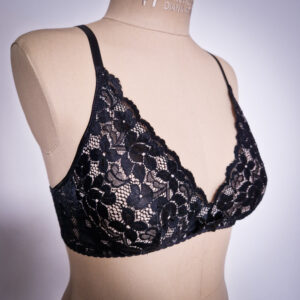 In this 6-hour workshop you sew the Véga bralette by Eclipse Lingerie Studio (#soutiengorgevega). 
Some prior sewing knowledge is recommended.
Learn everything about handmade buttonholes with Hedi Rochowanski, a bespoke tailor for men's tailoring.
Beginner Workshop - fully booked
In this 6-hour workshop you will learn how to operate a sewing machine and make your first project by yourself! 
Stay tuned for more workshop dates in the future!
Make sure to sign up to our newsletter by filling out the contact form below to be the first to know about new workshops at the Atelier!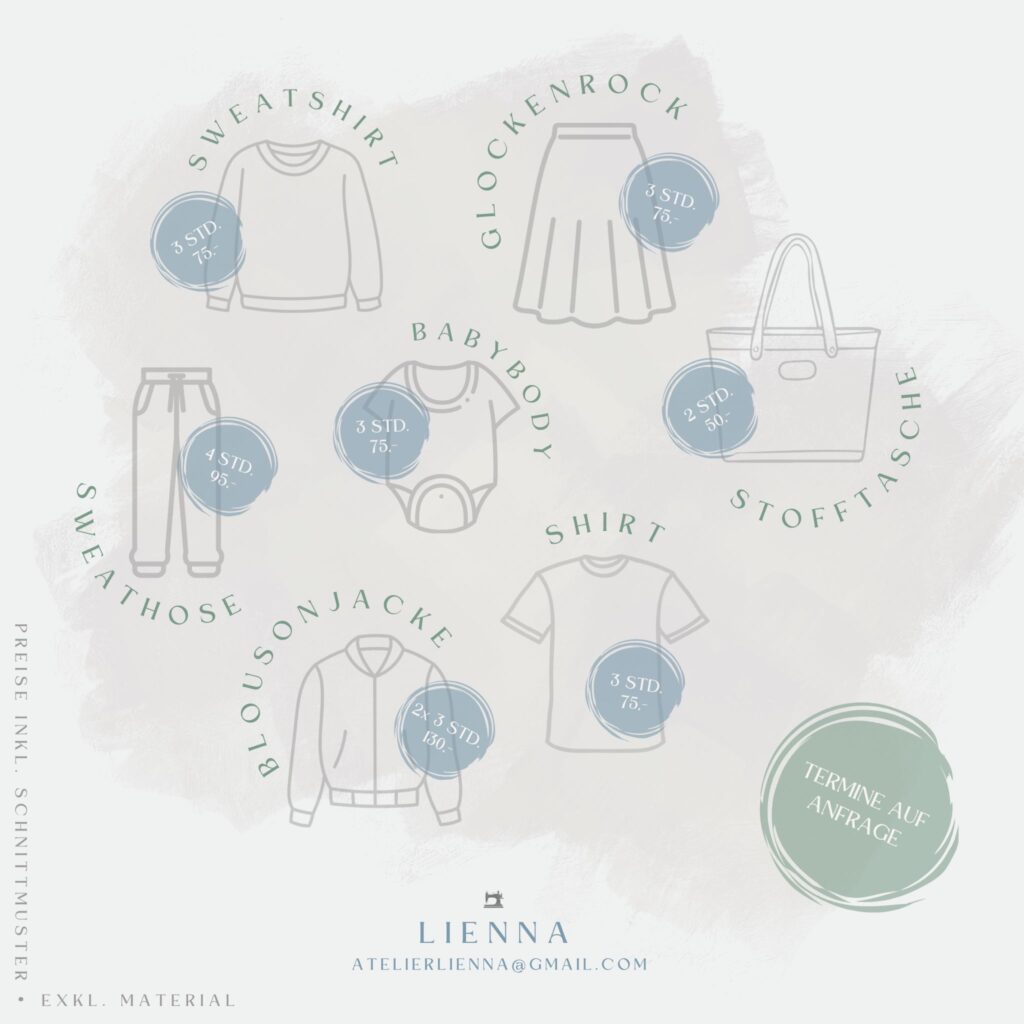 Nähkurse von Atelier Lienna
Linda führt euch in themenbezogenen Nähkursen durch die Herstellung eurer eigenen Werkstücke vom ersten Fitting bis zum vollendeten Kleidungsstück.
Die Kurse finden in kleinen Gruppen (max. 4 Teilnehmer:innen) im Louvart Atelier statt. Moderne Nähmaschinen stehen zu Verfügung!
Schnittmuster (by Atelier Lienna) sind im Kurspreis inkludiert, Materialien müssen bitte selbst mitgebracht werden. Wir stehen für die benötigten Materialien gerne beratend zur Seite!
Bei Interesse könnt ihr euch direkt an Linda (atelierlienna[at]gmail[dot]com) oder über das untenstehende Kontaktformular an das Louvart Atelier wenden.
Kurstermine werden auf Anfrage vereinbart.