In this 3-hour workshop you sew the Bonnie panty by Eclipse Lingerie Studio (#culottebonnie). This workshop is beginner-friendly, no prior sewing knowledge is necessary! Marina will guide you through the construction step by step.
We provide all the materials and the sewing pattern. You can choose between different color combinations and even try your hand at sewing with lace!
October 14, 10:00 – 13:00
November 11, 10:00 – 13:00
Workshops are held in small groups of max. three participants and can be attended in English or German!
Euros 75 (incl. VAT)

The price includes fabric, notions, sewing pattern, +30% discount code for further sewing patterns by Eclipse Lingerie Studio
Louvart Atelier members get a 10% discount on the workshop.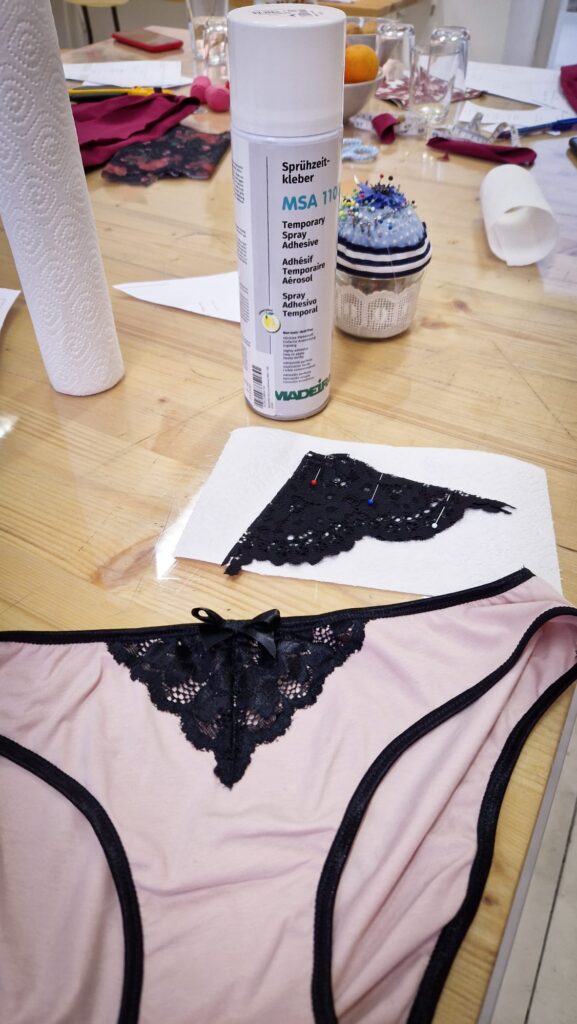 "Great place! I participated in a panty workshop with Marina. I was a complete beginner with sewing, but with careful guidance from Marina and few hours later I created my first piece of clothes. It was fun! I am looking forward to the next workshop. The photo shows our designs at the end."