Das Louvart Atelier öffnet seine Türen!
26. November, 11:00 bis 18:00
Beim Winter Market stellen die Mitglieder des Louvart Atelier und Guests ihre Kreationen aus den Bereichen Kindermode, Accessoires, Spielzeug für die Kleinsten und Mode für die Großen aus. Alle Produkte sind made in Vienna!
Hier findet ihr sicher das passende Weihnachtsgeschenk!
Friday Night Sewing Session
We get together at Louvart Atelier to enjoy sewing together. Bring your own project and get your sewjo on! You can use the machines at Louvart Atelier or bring your own sewing machine if you like.
All levels are welcome and I am happy to explain how to use the machines. However, this is not a sewing class.
Prices:
Free for Louvart Atelier Members
15 Euros for everybody else.
Upcoming dates:
There are currently no Sewing Sessions planned as I am on a baby-break.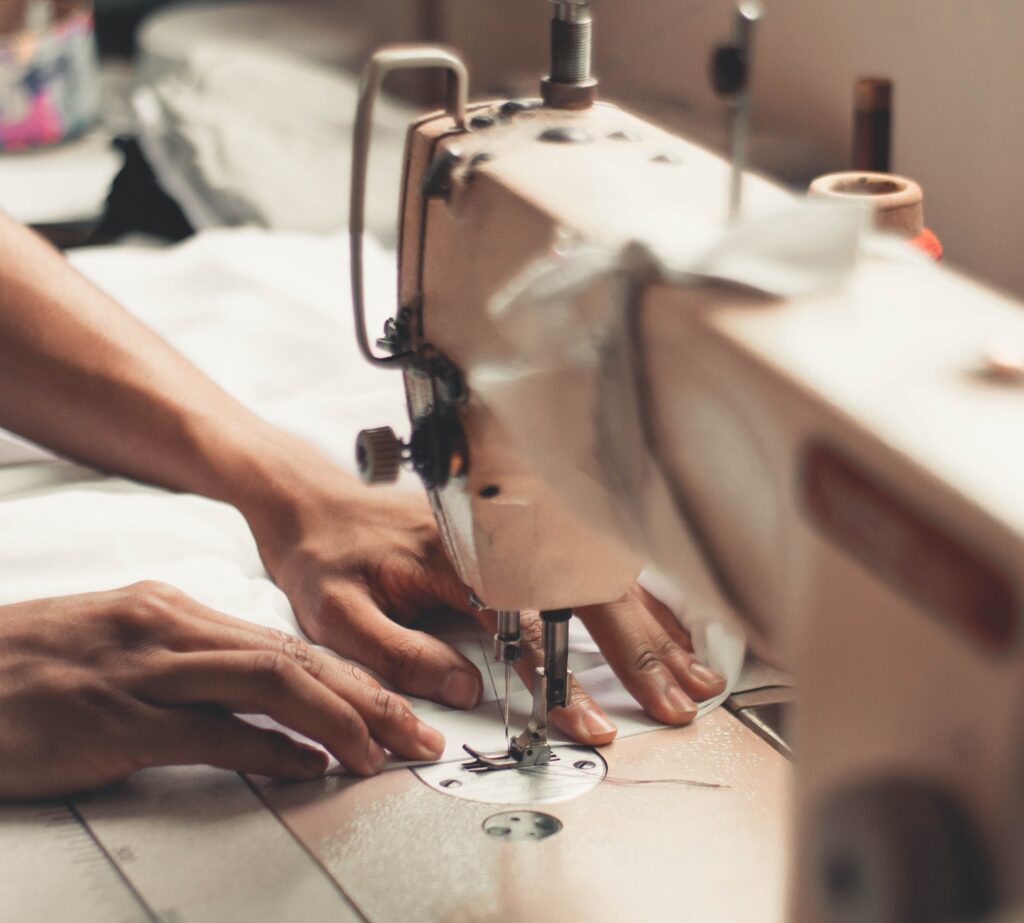 Wir treffen uns im Louvart Atelier, um gemeinsam zu nähen. Bringt eure aktuellen Projekte mit oder lasst euch im Atelier inspirieren. Ihr könnt die Nähmaschinen im Atelier benutzen oder eure eigene Maschine mitbringen.
Alle Näh-Niveaus sind willkommen, ich freue mich euch, die Benutzung der Nähmaschinen im Atelier zu zeigen. Die Friday Night Sewing Sessions sind aber kein Nähkurs, sondern ein gemeinsamer Nähabend.
Die Teilnahme ist für Louvart Atelier Mitglieder kostenlos und für alle anderen 15 Euro.
Die Kids Sewing Sessions sind offen für Kinder und Teenies ab 12 Jahren. Es sind keine Vorkenntnisse nötig. Wir lernen gemeinsam den sicheren Umgang mit der Nähmaschine und ich helfe bei der Umsetzung der ersten eigenen Nähprojekte. Wir arbeiten in kleinen Gruppen mit maximal 3 Kindern.
Je nach Projektwunsch ist der Stoff und Zubehör selbst mitzubringen. Es sind aber auch ein Stofffundus und einige Materialien vorhanden, aus denen für eine erstes Projekt was ausgesucht werden kann!
Nähmaschinen müssen nicht mitgebracht werden, es ist steht alles im Atelier bereit!
Ich habe einige Inspirationen für mögliche erste Näh-Projekte auf einem Pinterest-Board zusammengestellt: https://www.pinterest.at/louvartatelier/beginner-projects/
Am besten sagt ihr mir vorab, was ihr gerne nähen möchtet, dann kann ich auch beraten, was ihr mitbringen solltet, um eure Idee zum Leben zu erwecken.  Der Kreativität sind keine Grenzen gesetzt!
Die Kosten betragen 30,- pro Termin.
Ich bitte um Voranmeldung per E-Mail zu den einzelnen Terminen.
Termine:
20.07.2022, 11:00 – 14:00
27.07.2022, 11:00 – 14:00
03.08.2022, 11:00 – 14:00
10.08.2022, 11:00 – 14:00
Fabric Swap - Stoff Tausch
Bring the pieces of fabric that you have lost interest in, left-over pieces that can still be used for small projects, paper patterns that you no longer love or even entire garmets that you made and no longer want. Take home with you what ever you like.
There are no rules. As long as you bring something to the table you can take something else home with you!
Be kind and have fun!

Bringe die Stoffe aus deiner Sammlung für die du keine Verwendung mehr hast, Stoffreste, aus denen man noch was kleines machen kann, Papierschnittmuster oder gar ganze Kleidungsstücke, die du selber genäht hast, aber nicht mehr trägst. Nimm mit nach Hause was dir gefällt. Es gibt keine Regeln, solange du etwas mitbringst, kannst du etwas anderes mit heim nehmen. 
Seid nett zueinander und habt Spaß!
On June 26 local kid's fashion designers come to the Atlier to present and sell their wonderful creations!
Do you want to be part of the market and exhibit your own label? Send me a message!
Am 26. Juni kommen lokale Designerinnen ins Atelier, um ihre tollen Kreationen zu präsentieren und zum Verkauf anzubieten!

Du wärst auch gerne mit deinem Label dabei? Dann schreib mir eine Nachricht!